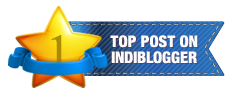 Varanasi (Benaras or Kashi) is a land glorified by myths and legends and the old world charm where you find mystics, sanyasis, tourists and the normal folk alike. It's one of the oldest and a huge pilgrim-inviting
cities in India.
It is a labyrinth of
fragrant incense-filled
lanes and bylanes, high-banks and shrines, golden shimmering Ganges and sun-bathed ghats with the scattered cows and devout mass. It is the land of exotic benaras silk and brocades and highly famed pans. A land of renowned arena of music, arts and academics. A land I have never been to but wish to attend the incredibly scintillating and soul-stirring Ganga arti at the Dashashwamedh Ghat. The very sight of the Tuesday arti in the television itself had sent goose-bumps...demystifying the divine!
For me Varanasi is one destination I need to visit at least once in my lifetime. Varanasi also called Kashi and there was always this notion among the Hindus about the elderly going to Kashi and never coming back. People used to say now "it's my time to go to Kashi" which meant that we were never going to see them again. In Tamil Brahmin marriages, there's even a ritual based on this notion.
Why am I giving such a build-up!!!
My SOC piece is based on the Varanasi Ghats. Varanasi has around 100 ghats and the one I have tried to
portray
is the Dashashwamedh Ghat.
The color prompt for this week is:
Coral, Teal & Bright White
Dashashwamedh Ghat
is located close to
Vishwanath Temple, and is probably the most spectacular ghat. Two Hindu mythologies are associated with it: According to one, Lord Brahma created it to welcome Lord Shiva. According to another,

Lord Brahma

sacrificed ten horses in a

yajna
here. A group of priests daily perform in the evening at this ghat "Agni Pooja" (Worship to Fire) wherein a dedication is made to Lord Shiva, River Ganges, Surya (Sun), Agni (Fire), and the whole universe.
Acrylics, Bead texture base and pen, A3 size,
Winsor & Newton Acrylic pad, 300gsm, 100% acid free
Anyone interested in owning it can drop me a mail at mail.huesnshades@gmail.com
Linking it to PPF and SOC :)
Thanks Eva & Kristin!
Thanks Kristin of Twinkle, Twinkle!
By the way I have decided on 'Temple Saga' for my SOC Art :D
PS: THANK YOU EACH AND EVERYONE FOR STOPPING BY AND TAKING TIME TO LEAVE THEIR WONDERFUL COMMENTS. IT'S BEEN A PLEASURE READING THEM. ALSO THANKING THE NEW FOLLOWERS FOR JOINING ME IN MY ARTISTIC JOURNEY...
Please do not use/reproduce the content (words as well as images) without the written consent of the author.